ISO Pros of South Carolina Provides a Variety of Different Standards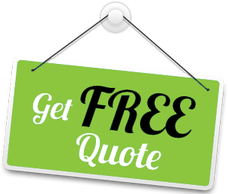 You can get help with all kinds of ISO certifications from the IQC the ISO Pros of South Carolina. We're a full-service ISO consulting, training, and auditing company. Our professionals help other companies implement and achieve ISO certifications. To know what ISO standards, we can help you with, read the Additional ISO Certification we offer in South Carolina (SC) below.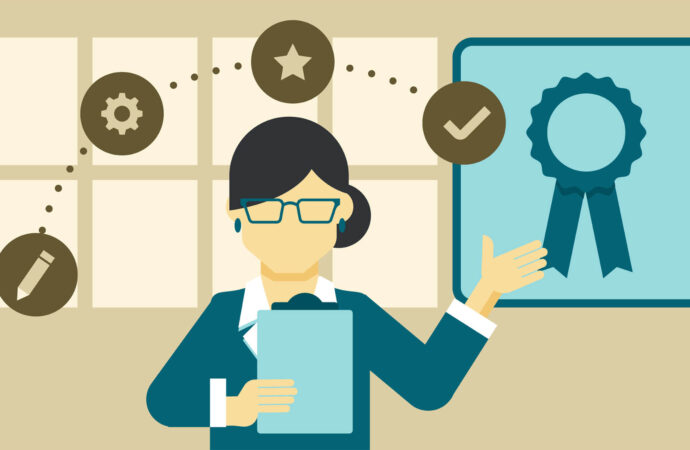 Additional ISO Services & Certifications we offer in South Carolina (SC)
---
Aerospace AS9101: The European Association of aerospace industries introduced it. Your firm can adopt this standardization for the aerospace industry management system. Major aerospace manufacturers are required to comply with conditions specified in it.
Aerospace AS9102: It was developed by the international aerospace quality group (IAQG), emphasizing first article inspection (FAI). All the engineering design and aerospace components in your firm, whether new or old, must be validated and revised to get the certification.
Anti-Bribery ISO 37001: To maintain a healthy environment at your firm, free from any sort of unfair advantage taken by the coworkers, ISO 37001 certification, must be established.
Asset Management ISO 55001: This certification can benefit your organization as it aims at optimizing the availability and profitability of your assets throughout your lifetime. We have conducted many such audits for organizations and have aided them in proper implementation. You can share the issues your organization faces with us, and we ensure you get that issue sorted.
Automotive Core Tools (APQP, AQP, PPAP, FMEA, SPC, MSA, and R&M): These are the supplemental techniques that support IATF 16949. They are the building blocks of an effective quality management system in the automotive sector. Your firm can utilize these core tools to gain immense profits. 
Body Armor BA 9000: Body armor quality management system requirements are included in BA9000 certification. Your firm must get this certification as it holds importance for the assembly and construction of personal armors for federal, state, and tribal law enforcement.
Counterfeits AS6081: The certification puts various controls on the purchasing of products in the aerospace industry. This is so because it prevents you from purchasing the fraudulent product. Thus, your industry will be linked to products that original. Customers will trust you, and there will be increased purchases.
Energy ISO 50001 and SEP: The certification is designed for firms and organizations in all sectors. Your firm can establish a process-based approach for appropriate and practical ways to improve energy use. This system develops the energy management system (EnMS) effectively. 
Ethical Sourcing SQFI: The standard holds importance for the industries committed to ensuring socially and environmentally responsible practices in food production. Ethical sourcing includes the growing and processing of food with the highest possible standard. If you want to grow and gain trust in the market, this is a desirable option.
Facility Management ISO 41001: Implementing ISO 41001 standard helps in the management and control of facilities throughout the entire organization.
Food Safety Modernization Act FDA FSMA: This certification enables the FDA to protect people's health by taking all measures for food safety rather than reacting to problems after occurring. IQC the ISO Pros of South Carolina (SC) will help your firm achieve the conditions specified.
Food Safety ISO 22000: For the well-being of the customers, it becomes a moral duty of every business owner of the food sector to implement the conditions mentioned in the ISO 22000 certification. You can sell their product in any market without hesitation. A large number of customers will be attracted as all quality demands are fulfilled.
Forestry SFI ATFS (Sustainable Forestry): The sustainable forestry standard comprises factors that must be considered to safeguard the forest resources. Some of them include – species at risk, wildlife habitat, sustainable harvest levels, and water quality protection. 
Gluten-Free Certification (GFC): The certification is made for industries that supply or make products that claim to be gluten-free. This assures that the product is truly gluten-free and can be selected by a population unable to digest gluten. Getting certified to this prevents further inspections to your firm.
ITAR: This is a United States regulatory regime to restrict and control the export of defense and military-related technologies. IQC The ISO Pros of South Carolina will ensure that all the requirements are met and your firm is free from inspections.
Laboratory Accreditation ISO 17025: The standard is a unique standard that will help you in maintaining proper quality controls at your laboratory. Your labs will be recognized throughout the world, and fulfilling the ISO 17025 conditions will greatly benefit you. 
Packaging ISO 15378: Packaging of the materials is essential, especially in the medical device industry. The product must be delivered without any damage. Our firm has helped many organizations to meet the demands set for the certification.
Responsible Care RC14001: The standard combines the ISO 14001 and the responsible care management system (RCMS). The chemical labs in the area have already received many benefits and international recognition. Your firm can also be benefited if you establish the requirements of RC 14001.
Supply Chain ISO 28000: This certification is for implementing a security management system for the supply chain. To maintain good relations and gain benefits, ISO 28000 is necessary.
Telecommunications TL 9000: The certification is designed for the telecommunication industry. If your company is related to the telecommunication sector and wants to establish a quality management system (QMS) for the entire supply chain, TL 9000 standard is necessary. It is more or less similar to ISO 9001 but made with certain specifications.
Audit Management Systems ISO 19011: For proper conduction of audit and proper supervision, ISO 19011 is a beneficial choice. 
There are many additional services provided by IQC The ISO Pros of South Carolina (SC). They are:
Outsourced Internal Auditing: These audits prove beneficial when your firm lacks the time and resources to carry out audits by themselves. You can contact a firm like ours to carry out audits for your firm.
Virtual Internal Audits: for conducting audits on the web, our firm has special experts. These audits are highly demanded due to the current pandemic situation. These virtual audits require no written documentation, and the work can happen uninterruptedly. 
Second Party Audits: IQC The ISO Pros of South Carolina can conduct second party audits for your firm. They are a guide for the customer as well as the company. These audits can save a huge amount of time.
Supplier Audits: To choose the supplier based on the product they supply; supplier audits are beneficial. They will help you see the pros and cons of each product, and then you can make your choice.
Supplier Evaluation: The service involves choosing the best supplier for your firm based on the demands and conditions of your firm's various processes. Your firm will benefit as a lot of time and investment will be saved, which otherwise would have been spent on the wrong supplier. 
Compliance Audits: An external party does these audits. This is a means to assure the government and the certification issuing body that the firm is meeting the rules of the specific agreement. Your firm will be saved from sudden checks if compliance audits are conducted from time to time. 
Pre-assessment Audits: If your firm has a certification that is approaching soon, pre-assessment audits are highly effective. They help in flaw detection. Your firm can increase the chances of successful certification if these audits are conducted. IQC The ISO Pros of South Carolina can help you conduct these audits and rectify the errors encountered.
Documentation Audit/Desk Audit: These audits are conducted to collect needed information about the firm's workers and employees. All the procedures that are conducted for the audits are also documented. These documented audits are useful in the long run.
Contact us now!
---
If you need the best ISO consulting services in South Carolina, reach out now!
IQC The ISO Pros of South Carolina can help you implement, train on, consult, and have your company and/or organization certified on the following ISO Certifications:
If you want to enjoy the above-listed benefits, contact IQC the ISO Pros of South Carolina, now. Our services are accessible in all of the below-mentioned cities: